Our Blinkie
Thursday, January 3, 2019
We have a new challenge at the Creative Chicks!
It is called the Creative Cluster Challenge.
We ask our members to play with a kit every other week to create a
cluster for this challenge.
Thank you to all of the kit designers for allowing us to work with your designs!
Thank you to all of our members who participated in the challenge!
We decided to put these up on our blog for anyone to use for free.
You are welcome to use our clusters, but please direct download from our blog.
Click on the clusters to bring them to full size to save them.
The following clusters are from the week of Dec. 3rd - Dec. 21st, using a kit
called Winter Wonderland by Designs By Vaybs:
Louise:
Ramesh Krisna:
Jenn-xo:
Xtenziv:
LisMarie:
Tuesday, January 1, 2019
The theme for December was Winter/Celebrations.
And now for the last wordart Challenge for 2018.
Wordart by Xtenziv: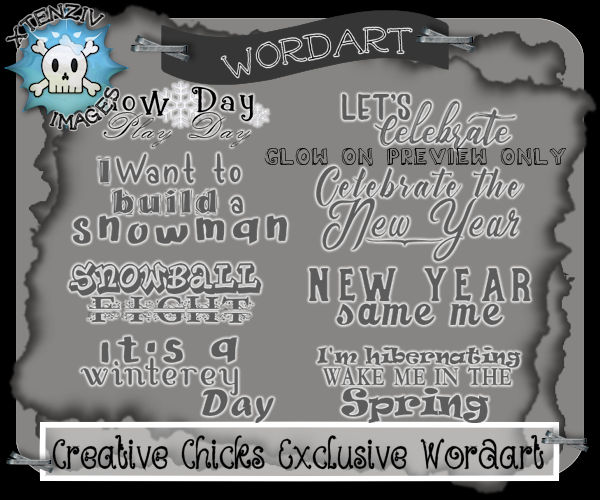 Download from 4 Shared HERE.









Happy New Year Everyone!




Now for the final Monthly Challenge




Results of last year:










Masks By Lori:



















Download From 4 Shared HERE